Farewell from Hieu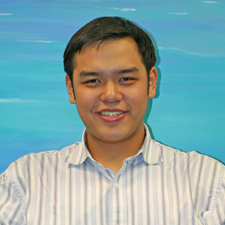 Dear Blog,
My experience here at Children's Hospital Boston has been great. I love the people here and everything about the job – from the health tables to the TAC meetings.
I've worked here for the entire school year and it's been fun. We've all shared a lot of laughs and every day has been enjoyable. What I enjoyed the most was the tables. I really liked how every month there would be a new topic to learn about, and although I had to do a lot of research, it was really worth it. I learned a lot and was able to put my knowledge to good use. I created handouts and informational flyers that people could take with them so that they could learn for themselves.  I only wish I could still come here and do them – forever.
Unfortunately, I can't. Life goes on I suppose, and things change. I will miss my fellow youth advisors who have made this experience especially fun for me. Tynaya, Dennisse (Nisi), and Erica really make me laugh, and always manage to brighten things up whenever it's gloomy. Its been a huge learning experience that I will truly never forget. So, to everyone here at Children's Hospital, and to everyone that reads our blog, thank you for your support, and farewell.
-Hieu