Help Haiti Rise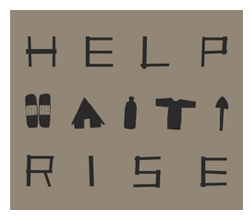 The earthquake that struck Haiti on January 12th had a magnitude of 7.0, and took the lives of more than an estimated 100,000 people. Haiti's telephone system collapsed and communication of any kind is limited. Many people still do not know the condition of their family and friends.
I just flew back from the Dominican Republic on January 10th, two days before the earthquake, and I thank God I came back when I did. Although there was no significant damage, the earthquake was also felt in both the Dominican Republic and Cuba. I spoke to my grandmother, and she told me that the earthquake was pretty strong and lasted for a while.
I know that I can't possibly fully understand what the Haitians are feeling, because I have never been in such a tragic situation. Facing the fact that you have (or may have) lost family members, friends, your home, and your belongings has to be devastating. No matter what people say, the pain is not going to go away quickly. However, I definitely feel that having people to sympathize and empathize can make a person feel less alone. So, I wanted to say that the staff of the Center for Young Women's Health sympathizes with everyone affected by the earthquake.
If you want to help:
The Red Cross has set up an easy way for you to make a donation to help bring food and medical supplies and care to Haiti. SMS text "HAITI" to 90999 to donate $10 to Red Cross relief efforts.
Fretto Prints is selling "Help Haiti Rise" T-Shirts for $15. 100% of the proceeds are being donated to Partners in Health. Since the earthquake on January 12th, Partners in Health has begun treating the injured and continue to be a powerful force in the fight to save lives in the affected areas.
-Erica