Applying to College: What Makes a Good Essay?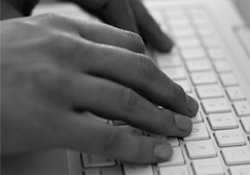 It can be difficult, challenging, and down right frustrating when it's time to choose a topic for your college entrance essay. As a senior in high school, I personally know how hard this task can be – to write a high quality essay that will resonate with the reviewers.
I've been thinking about the topic for my essay for a while, but I can't seem to pinpoint a clear idea. However, I've done some research, and I've also talked to my friends and teachers. What I've learned is that a college essay shouldn't be a speech or a lecture because the reviewers will likely not be impressed. Rather, it's an opportunity to write something that you're proud of. Your essay could be about something personal, fun, or just something creative that pulls the reader in, making an impression – something with a "WOW" factor.
The good news is that writing a respectable essay might just be the ticket into your number one college pick. Keep in mind that your essay should be more of a "story" with details and it should reflect who you are as a person and that you're learning and growing. Be sure to proof read your essay and check for typos and grammatical errors. Even the most compelling college essay will be dismissed by a reviewer if it's filled with these mistakes.
Finally, try not to stress about writing your college essay. Once you get started, your ideas will flow. Ask your teachers for guidance if you get stuck, and remember to enjoy your senior year!
-Kayla