Coping with Tragedy In Boston: Elan's View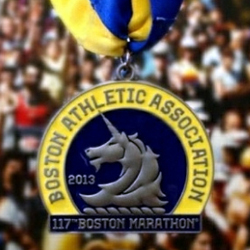 An act of violence and terror disrupted what should have been a day full of pride and glorious celebration. The 117th Boston Marathon was held yesterday, on Patriots day; a New England holiday recognizing the battles of Lexington and Concord. Tragedy shook this normally joyous holiday when two explosives blew up, injuring more than a hundred and killing three.
The sudden blasts shocked runners, spectators, and support personnel. Though so many people were injured and scared, many never even hesitated to run towards the commotion to help the victims. There are countless reports of people picking up the injured and carrying them to safety, giving runners food or water, lending others their cell phones, and even offering lodging to those desperately in need. We even heard about runners who finished the entire marathon only to continue running – all the way to Massachusetts General Hospital to donate blood.
Throughout this heinous event and its aftermath, Bostonians continue to show their true colors. We are tough, and we rally together. There's currently a heightened police and military presence, and an increased sense of tension, but Boston remains strong; businesses, hospitals, and some schools remain open. President Obama says that it's still unclear who is responsible for these attacks, and has given Massachusetts the full resources of the federal government to aid the victims.
As we pray for the victims' speedy and healthy recoveries, we remain alert, but not afraid. The police and Federal Bureau of Investigation are on the job trying to uncover who was behind this event. Rather than making assumptions, focus on caring for each other and for the victims of this attack, not hating the people responsible. As Dr. Martin Luther King Jr. said; "Darkness cannot drive out darkness: only light can do that. Hate cannot drive out hate: only love can do that."
-Elan