Spring Forward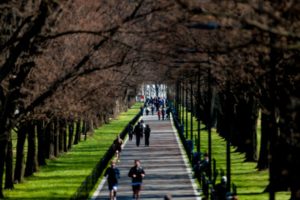 Who doesn't love the smell of spring? It may not look like spring but it sure does feel like it. My favorite part of this season varies from my birthday, to Easter Sunday, to warm weather and of course sports!  I think that spring is the season to get up and go try something new. I love going out on long walks and just enjoying the warmth and the sun. Winter is usually the season when people just hide behind closed doors because of the freezing temperatures, but now  that winter is finally gone, I think that it's time to go out and see the flowers blooming, and all of the animals coming out of their homes.
I personally like to set goals for every season. Last season was all about staying healthy and doing what's best for me. Now, I want to be physically active and try new things. I know that spring is just a season, but everything you couldn't do during the winter months you can do now. Sports is one of my top ten things I love about this season; watching my friends play baseball and soccer and sitting outside while supporting them is the best feeling ever.
Setting a spring goal can help you accomplish anything you couldn't do during the winter. For example, I always wanted to improve my physical activity, and now that that we have a little bit of warm weather coming in I'm planning on doing a lot more walking and jogging.
There are many actives you can do if you don't want to join a sport. You could always:
Visit a zoo with friends and family
Plant a garden with your grandparents or younger sibling
Go out for a run/ jog
Go to the park
Have a yard sale
There are many ways to make the best out of spring especially after the massive amount of snow we received in New England during the winter months. I'm going to take advantage of the nice temperatures we're going to be receiving this season. I recommended that everyone go out and really enjoy this beautiful season.
-Astrid