Introducing Shaoleen!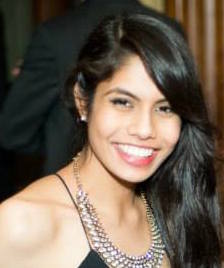 Hello everyone! My name is Shaoleen and I am ecstatic to announce that I have joined the team at the Center for Young Women's Health as the new college intern. I am currently a senior at Brandeis University double majoring in Biology and Health Policy with a minor in Politics. I aspire to become a physician, who is actively involved in both the policy and medical aspects of empowering women to take full ownership of their bodies. I am thrilled to be a part of CYWH because they champion and advocate for reproductive health education among young girls and their families through many avenues. 
In my free time, I love traveling and doing anything that involves sunshine. I love sailing, rock climbing, hiking, and skiing and making sure I capture every moment with my black and white film camera. I enjoy darkroom photography, practicing hot yoga, dancing, and experimenting with new dessert recipes. I can't wait to share my thoughts, ideas, and experiences about all these things and more on this blog!
Stay tuned!
-Shaoleen