Get More Out of Your Medical Appointments in 2018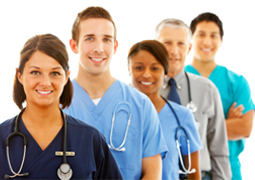 Have you ever wondered what to ask your health care provider? Have you ever been unsure if you could ask something privately? Have you wanted to know more about your health? You're not alone. Many teens, young adults and even older adults feel unsure about what kinds of things they can ask their provider.
It's important that you feel comfortable with your health care provider so you can get accurate information to stay healthy. Remember, your health care provider works for you!
Here are some tips for talking with your health care provider.
Know Your Right to Privacy:
Different states and health care centers in the U.S. have different rules about what a health care provider can keep private (confidential) between you and them.
Ask: "What kinds of things would you tell my parent/guardian about?"
Ask: "Can my parent/guardian see my medical record?"
Ask: "Will you keep this conversation private if I talk about sex (or any other topic)?"
Title X (pronounced "title ten") is a program that allows you to get free and confidential sexual health services. For a list of sites near you, go to: https://www.hhs.gov/opa/title-x-family-planning/title-x-grantees/index.html
Depending on where you live, you can decide for yourself about certain medical treatments. To learn more go to: https://www.guttmacher.org/state- policy/explore/overview-minors-consent-law
Speak Up:
Ask questions! This is your chance to have a health care provider to answer your questions and tell you what you want to know. You can trust your health care provider more than Google! Bring a list of questions with you so you don't forget anything.
If you need help with something, just ask! Common things teens may need help with are: picking up medicine, making an appointment, talking with parents, and understanding certain medical words.
If you have a medical condition or take medicine, ask about it. It's your right to know about what's going on with your body.
Be honest. Your health care provider's job is to help you, not judge you! They can do their best to help you if they have all the correct information.
Write it Down:
It can be very helpful if you write down the information that your health care provider tells you. Sometimes these visits can be rushed with a lot of information given to you quickly. Writing it down will help you remember later, and also reminds the health care provider to slow down and explain important information.
Bring Someone With You:
Having a trusted adult or friend with you at a medical visit can help you ask questions that you may have forgotten, or help you remember things later on.
Even if you bring someone with you to the appointment, it's also a good idea to ask for some alone time with your health care provider, so you can ask anything that you want to ask in private.
Make Another Appointment:
Health care providers call this a "follow up appointment". Sometimes health care providers only have a short amount of time to spend with you, so if you didn't feel like all of your questions were answered, make another appointment on your way out.
Remember, if you are on time for your visit, you will get more time with your health care provider to talk about your concerns.
You can always call the clinic to make an earlier appointment if you have a concern about your body that can't wait.
Talking to a healthcare provider can feel intimidating, but it doesn't have to be! As long as you come prepared and ask questions, you will be able to get the most out of your medical visits.
– Melanie