Tables, Tables, Tables!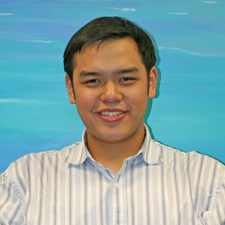 Hello Blog,
One of the things I do here at the hospital is hold informational tables on the different health topics each month. They can be about almost anything as long as it relates to medical or health issues.
For example, a few tables that I've done in the past were about:
Donating blood
Nutrition and fitness
The dangers of smoking
Teen pregnancy and awareness
It's pretty fun doing these tables, seeing as how I get a lot of freedom to distribute information that I think is important to the everyday teenager. Of course all the information at the tables is reliable – it comes from university websites, health related organizations, youngmenshealthsite.org, and youngwomenshealth.org, just to mention a few. I also get information from the professionals that work here at the hospital too.
Having these tables is pretty important because sometimes it can be pretty difficult to see the difference between what health information is true, and what is false. Things you hear from friends, see on a website, or read in a magazine can be misleading and/or incorrect. I work to make sure that the information at the tables is reliable and easy to understand. I enjoy making these tables and think that they're really important for the everyday teen. Be sure to look out for me when I'm staffing a table outside the Adolescent Clinic!
-Hieu