A PCOS-Friendly Summer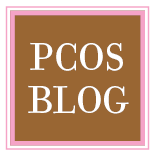 Happy summer from the Center for Young Women's Health! For most people, summer means a break from over-scheduled days and more free time for graduation parties, barbeques, and hanging out with friends. Summer can make some parts of managing PCOS a little easier, but can other aspects more challenging. For example, more time in your schedule means more time for planning healthy meals and more time to do physical activity. Staying active is also easier and more fun when there are opportunities to do outdoor activities such as biking, swimming, hiking, kayaking, and playing beach volleyball.
Although having lots of free time can be fun, many teens find that they have a hard time keeping a healthy routine going when they have lots of unstructured time. Get in the habit of eating consistent meals and snacks every day instead of grazing throughout the day or skipping meals and snacks (which can lead to overeating later in the day). The types of foods served in the summer (did somebody say ice cream?) can also make healthy eating a challenge. Remember that a PCOS-friendly diet is based on eating proteins, veggies, fruits, and whole grains. At barbeques, try to fill up on lean protein such as grilled chicken or veggies burgers, grilled or raw veggies, and fruit salad. Most salads served at barbeques (such as potato salad or pasta salad) are not particularly PCOS-friendly, so consider making your own salad with whole wheat pasta or a salad made with another whole grain such as wheat berries or quinoa. Opportunities for treat foods such as ice cream are pretty frequent during summer. Watch your portions of these foods or choose healthy alternatives such a frozen fruit or a fruit and yogurt parfait (see our recipe for blueberry parfait below).
This recipe for blueberry parfait comes from our "Quick and Easy Recipes for Teens" cookbook.
Ingredients:
½ cup of fresh blueberries
1 rounded teaspoon of blueberry preserves
½ cup of vanilla frozen yogurt
Preparation:
Rinse and dry blueberries, and set aside
Place the blueberry preserves in the bottom of a parfait glass
Add a scoop of frozen yogurt
Top with fresh blueberries
-Makes 1 serving

Remember that having a PCOS-friendly lifestyle isn't about depriving yourself. It is about eating consistently, choosing health foods and eating healthy portions most of the time, and fitting in fitness as much as you can. We hope you have a happy and healthy summer!
-Nutritionist Kendrin