Healthy Snacks – Without Breaking the Bank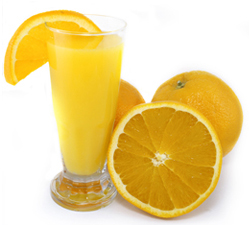 Have you ever found yourself running out the door to school or work without having enough to eat? Everyone is very busy, but it can be hard to accomplish everything you need to do without fueling your body.
When hunger strikes, you may be tempted to grab something quick such as candy bar or chips from a vending machine or convenience store. These snacks may satisfy your craving for the short term, but most snacks found in vending machines are not exactly fresh or healthy, they have lots of preservatives, and they tend to be very expensive.
On the other hand, fruits and vegetables are loaded with good nutrition, but many people think they are too expensive. Here are some ideas for fruits and vegetables which give you the most nutrition for your buck!
Fresh Fruits: Apples, bananas, blueberries, cherries, mangoes, oranges, papayas, peaches, pears, strawberries
Fresh Veggies: Broccoli, cabbage, Carrots, cauliflower, kale, potatoes, sweet potatoes, spinach, squash, zucchini
Frozen Fruits: Raspberries, strawberries, mango
*Make your own healthy smoothie by blending together plain yogurt and any frozen fruit you like (plus an optional teaspoon of honey). Homemade smoothies are full of vitamins, fiber, and protein!
Frozen Veggies: Broccoli, collard greens, okra, turnip greens
Canned Fruits: Peaches
Canned Veggies: Asparagus, green beans, green peas, tomatoes, sweet corn
Dried Fruits: Apricots, raisins
*Make your trail mix by mixing dried fruit with nuts, cereal, dried soy nuts, and or chocolate chips. This will save time and money.
To be well equipped with healthy options to grab on the go, stop by the grocery store and stock up on reasonably priced fruit and vegetables that are in season and make your own snacks ahead of time. You'll save money and get the vitamins and minerals that your body needs, instead of refined sugar, trans fat, and empty calories.
– Nutritionist Orianna