Introducing Brooke!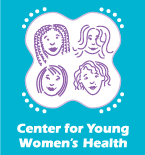 Hi, I'm Brooke. I'm volunteering at the Center for Young Women's Health and Division of Adolescent Medicine this summer. I'm 19 years old, and a freshman at Duke University studying psychology. I absolutely love photography and anything that has to do with sports, especially the Red Sox, Bruins, and of course, Duke basketball.
I originally became interested in volunteering at Children's Hospital because I find it so rewarding to be able to make an impact on someone else's life. I've worked with Samaritans, Inc., a suicide prevention and awareness program in Boston for the past two years, and held two teen fundraising events in 2010. I couldn't believe the stories and personal experiences that the teens and family members affected by suicide were willing to share with me.
I've had personal experience with eating disorders, and know how hard the process of recovery is. Eating disorders are such a prominent issue in our society for all ages and body shapes, and the information available is often misleading and incomplete. I have yet to talk to someone who has not either personally suffered from an eating disorder or known someone who has.
I literally could not be more excited to volunteer at the CYWH. I know that I have a lot to learn, but I also have a lot of advice and support to offer!
-Brooke, CYWH Summer Volunteer