Visiting Puerto Rico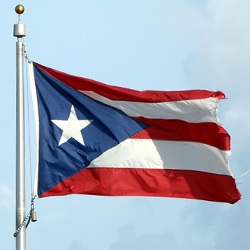 I recently came back from a trip to Puerto Rico (PR) and it was so much fun! I spent time with family, went to see historical places, and went to a Quinceañera! A Quinceañera is a party celebrating a girl's 15th birthday and her transition into womanhood. It's very important in Latin American culture.
Even though Puerto Rico is a colony of the United States, it's like a completely different place, and I grew to love the lifestyle of the people there. It's different from city life in Boston. Even though there's a city in Puerto Rico you can't take a bus or a train like you can here – you have to take a car to get around. However, there are beaches everywhere.
After studying in college I want to move to Puerto Rico because I love it so much. For those you who haven't been to PR, I strongly suggest planning a trip. You can visit so many places such as El Yunque (a tropical rainforest), Old San Juan (the capital of Puerto Rico), and of course the beaches!
-Alexa