Obesity Is A Disease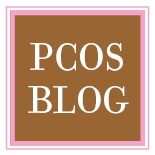 Earlier this month the American Medical Association (AMA) addressed a growing health concern (35% of adults and 17% of children in America are overweight), and voted to classify obesity as a "disease". Before this new ruling, obesity was considered a "condition". So what does this mean exactly? First of all, since the AMA is the largest medical group in the United States, their decision will likely have a big influence on new government laws and what insurance companies will and will not cover in terms of medical and/or surgical treatment. Secondly, "obesity" is defined as a BMI of 30 or more ― normal weight is considered to be a BMI of 18.5-24.0, which is a measurement (also defined by the AMA). Many young women with PCOS struggle with weight management issues, so they could potentially be affected by this new ruling.
Medical research has already linked obesity to a person's increased risk for many health issues including: type II diabetes, cardiovascular problems, stroke, liver disease, sleep apnea, infertility, and certain types of cancer. The AMA is hoping that their decision to re-classify obesity will ultimately improve health outcomes. My hope is that the focus will not only include treatment but also PREVENTION such as programs and resources that emphasize healthy eating and exercise. What do you think?
-Nurse Phaedra