PCOS: Chat with Us!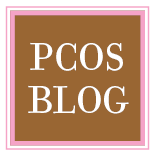 Being diagnosed with PCOS can be confusing and even overwhelming at times. It can help to talk with trusted friends but sometimes they don't understand because unlike you, they don't have to deal with PCOS 24/7.What if there was a place where you could go to get your health and nutrition questions answered by experienced health care providers, plus talk with other young women who have PCOS? There is!
Once every month the Center for Young Women's Health hosts a PCOS chat for young women ages 13-22. There is always a nurse and a dietitian moderating the chat, ready and willing to answer your PCOS questions. Not sure how certain PCOS medicines work? Wondering whether your favorite breakfast cereal is a healthy choice? Curious about whether other teens are having similar symptoms? The private chat is a perfect place for you to ask confidential questions, get answers and find support.
Who exactly are these chat moderators? Nurse Phaedra has years of experience working with teens who have PCOS and she loves answering your medical questions. Dietitian Katrina has counseled teens with PCOS and knows how confusing starting a new healthy eating plan can be. Together we help teenagers navigate the ins and outs of PCOS – whether you're newly diagnosed or have had it for years.
The next PCOS online chat is on Tuesday, April 15th; from 4-5pm eastern time (that's 3-4pm central time and 1-2pm pacific time).
We host other medical health chats as well! You can check out the complete chat schedule on our website.
– Dietitian Katrina