When to Call It Off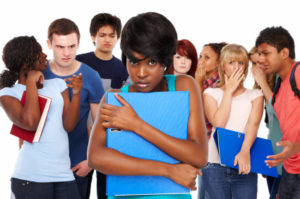 I believe that there are many times when you should call off a friendship – no questions asked. If a person is bullying you to your face or behind your back, if they lie to you over and over again, or if they're peer pressuring you to do things that you're not comfortable with or that you know are wrong, then call it off. These are toxic relationships that aren't worth holding on to.
Sometimes, though, it's not that black and white.
What if it's one of your closest friends? Maybe you've been together for a couple of months; maybe for a year, or since the two of you first met at a play date that your parents set up. What do you do then?
Here's a scenario: You've been friends for a long time, and you've never kept secrets from each other before.  But all of sudden, your best friend seems as if she is pulling away and you don't know why.
Don't assume it's about you. There are a number of reasons that your friend could be pulling away. Maybe it has to do with problems at school, at home; or maybe it's just been a tough week. Before you jump to any conclusions, try talking to your friend to see if anything is wrong, allowing them to vent or to simply know that you are there for support.
Another scenario: You and your sibling from another mother have widened your social circles. You're meeting new people, but you're also hanging out with each other less often. You understand that it's normal for people to make new friends as they grow older, and that's okay, but you're not seeing each other as often as you'd like. You try to make plans to hang out, but your friend never seems to have the time. She doesn't smile at you in the hallways, and even though you always make sure to swing by their locker before you leave school, your friend has suddenly stopped doing the same. "Must be busy," you think, until you start seeing your friend visiting another person's locker instead of yours. Eventually you get tired of being the only one to reach out, like you're making more of an effort.
Like you've been cast aside.
After multiple discussions, and still no change, maybe you should start thinking: "Is this a friendship worth holding on to?, Is my friend putting the same amount of effort into this friendship as I am?"
If you've thought long and hard about this, and you find that the answer is no, then it may be time to move on. Sometimes this process is quick. It can even feel a bit liberating. Suddenly you're able to expand your social group because all the free time you've spent trying to make that friendship work, is suddenly open for new people.
However, when I recently went through a similar scenario, it was the complete opposite. I felt dejected and a bit lost. One of my pillars in life had suddenly been knocked down and I wasn't sure what to do. I was left without a best friend to go to.
My advice to people going through a similar situation:" It'll get better". In all honesty, not having one friendship is better than a having one that takes too much energy from you. If you feel lonely, spend time with your family, other friends, or even by yourself. You won't believe how many things you didn't know about yourself before now.
Still bummed about no longer having someone to call your best friend?  That's okay too. Sometimes it takes a while to get through this. But don't let this stop you from becoming closer to your other friends, or maybe even from finding someone new who you can truly call your best friend for life.
– Anastasia