PCOS: Check Out Our Chat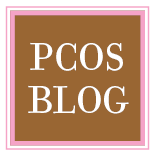 We at the Center for Young Women's Health are passionate about helping young women with PCOS. In fact, many years ago we were the first Children's Hospital ever to offer a special forum where young women diagnosed with PCOS could chat with their peers–other teens your age who know firsthand what you are going through.
Think of our chat as a virtual support group. The best part is that you can chat from home, your smart phone or even at your local Wi-Fi cafe. The chat is a safe place to ask questions, discuss concerns, and offer others like you support. If you're between 13-22 years old, this is a great opportunity to connect with other young women. The chat is FREE and confidential, so what is said in the chat stays in the chat. The best part is that the moderators are our very own staff. Nurse Phaedra has a lot of experience and is there to answer medical questions, and our dedicated dietitians, Katrina and Amy, are eager to offer nutrition guidance. Anna, our media coordinator, runs the chat and provides chatters with fabulous online resources. Our staff can't offer specific medical advice and the chat should never be a substitute for talking with your health care providers, however we will be able to provide you with general information and of course a chance to chat with others who are trying to make sense of this often puzzling medical condition.
We invite you to accept our challenge and check out our chat! You can register for the chat on our website. Once you complete the short online form, you will receive friendly email reminders for upcoming chats. There is no pressure to participate, attendance is optional, so you can chat when you feel like it…just sayin'.
Our next PCOS chat is June 14th from 4-5pm. That's Eastern Standard Time (EST), (3-4pm Central Time and 1-2pm Pacific Time).
Whether you've been coping with PCOS for a long time or you were recently diagnosed, the most important thing to remember is: You Are NOT alone.
-Nurse Phaedra