A Small Price to Pay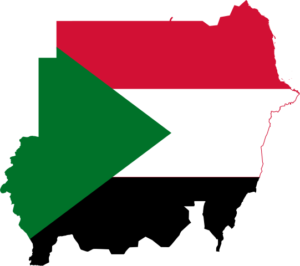 Being raised by religious immigrant parents has shaped the person I am today. My parents are Muslims who emigrated from Sudan to America in their teens. I was raised surrounded by the Sudanese culture. My mother always cooks Sudanese food and burns Sudanese incense in the house; my father wears his traditional Sudanese clothes during all our holidays. Every Saturday the whole family spends the evening at the Sudanese Community Center in Allston, where we listen to Sudanese music and build friendships with each other. I like to believe that the most Sudanese part of me is my character. Sudanese people are known for their generosity and kindness in the Arab world. I like the fact that when I tell another Arab that I am Sudanese that is the assumption made about me. Sudanese culture and Islam almost go hand-in-hand because most North Sudanese people are Muslims. The more I learned about the Sudanese culture the more I learned about being a Muslim. The traditional clothing for a Sudanese woman teaches me about modesty. The respect presented by Sudanese children to their parents teaches me about the requirement of respecting one's elders. The attention Sudanese people pay to neatness teaches me the importance of cleanliness.
However, there are always barriers to having immigrant parents. Although my parents speak proficient English, every now and then they need my help with translating, whether it is a Facebook post or mail explaining their jury duty. There is also the struggle of others understanding them. My father who has been in America longer than my mother has a very subtle accent, so is almost always understood by others. My mother, on the other hand, has a heavier accent and usually needs my help with communicating her thoughts to others. Cultural differences are also an issue that comes up between my parents and I. My parents who have been here for more than 20 years understand when it comes to this issue, because they know how different it is for me growing up than it was for them.
I owe many of my good traits to being a Muslim and having a Sudanese background, and dealing with just a few obstacles is only a small price to pay.
– Ayatt