Mo' Money Movember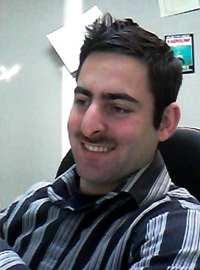 Since today is the last day of November, I wanted to make sure to post about Movember. Movember (yup, you read it right) is a month long challenge for men to change their appearance and the face of men's health by growing a moustache. According to the Movember Foundation, "The moustache is our ribbon, the means by which we raise awareness and funds for cancers that affect men. Much like the commitment to run or walk for charity, our commitment is to grow a moustache for 30 days. Funds raised benefit the Prostate Cancer Foundation and LIVESTRONG." Pretty cool huh?
A few of my guy friends participated, and it was fun to watch as they updated their Facebook pages & Twit pics with their ever-changing facial hair. (The image attached to this entry was graciously donated by the 'stache of my friend Ben). Plus, it was all for a good cause, and the amount of money raised this year was nothing short of impressive. The Canadian gents came in first, raising over $17,300,000, followed by the Aussie men who raised a total of $17,205,440. Nice job guys!
This event has taken off and spread worldwide since it's inception in Australia 7 years ago, and looks like it will continue to be an annual event. So, my challenge to all our male blog readers is to get ready for next Movember and join this awesome effort to raise money towards the cure for prostate cancer, the number one cancer affecting men.
-Amanda