AP Classes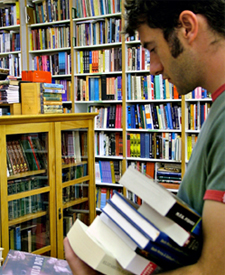 Hey guys, are any of you HS juniors that are nervous about taking Advance Placement ("AP") classes in high school? If you are, it's totally fine because it just so happens that I'm in the process of preparing to take AP classes during my senior year and I have a lot of anxiety about it. This is because AP classes are typically hard. However, they give you an idea of what the expectations are in a typical college class and help get you prepared for your freshman year in college.
The thought of this scares me to death, but after speaking with my teachers and with people who have taken AP classes, I've learned that AP isn't as bad as it seems. Taking AP classes in high school shows colleges that you're willing to challenge yourself and achieve beyond what is expected of you in your 4 years in high school. AP classes also give you the chance to be more qualified for scholarships and, if you perform well, earning a great GPA.
It's also important to know that you don't have to get straight A's in AP classes though, because colleges aren't looking for how many A's a person gets. It's more about how the person manages their time and what they can offer the college. As a heads up, AP classes require plenty of hard work and determination, but don't let that discourage you. It's best to talk with your teachers or guidance counselor to find out if you are academically ready to take an AP class. If you really want to challenge yourself, you can find out if bringing up your GPA or taking a summer course will increase your chances of getting into an AP class.
-Kayla