Celebrities and Addictions: Cory Monteith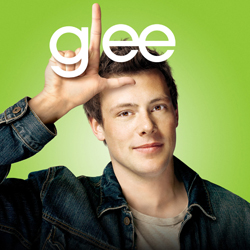 Whether you were a fan of his character on "Glee" or not, the passing of Cory Monteith this past Saturday is heartbreaking. One of the stars of Fox's long-running musical comedy, Monteith was beloved by fans, or "Gleeks", as they called themselves, and it's easy to see why. Like his character, Finn, he came off as charming, kind, and silly in interviews. His costars have expressed their sadness about his death on twitter, TV, and in print.
An easy-to-relate to celebrity, Cory Monteith was also honest about his past. For years, it was known that Monteith had struggled with drug and alcohol addictions from the age of thirteen, bouncing between low-earning jobs and entering rehab before his twentieth birthday. He has been candid with the press about his former drug use and cited family and friends for their help. This past March, however, Monteith publicly reentered a 30-day rehab facility, yet again thanking his loved ones for helping him reach the decision.
Despite his apparent success, the young star was found dead in a hotel room in Vancouver on Saturday, and just days ago, his autopsy confirmed that he died from an accidental heroin overdose.
Monteith's death has earned him a spot in a long list of young celebrities who died too soon, including people like River Phoenix and Amy Winehouse. Celebrity deaths can be a hard thing to process. On one hand, these are people who we most likely have never met, and their deaths may not feel like those of friends or family members. On the other hand, we let actors and musicians into our lives in intimate and emotional ways. While it's hard to grieve them personally, it's completely normal to feel sad, confused and hurt by their deaths. In this case, it may also be hard to understand how someone who seemed as happy and healthy as Cory Monteith could have died from addiction, which we don't always associate with people who we look up to.
From this experience we can learn a few things. First, it's normal to have confusing feelings about the death of someone you may not have personally known, but felt connected to. Second, we can learn that even the most unlikely people can be struggling. Even though celebrities seem perfect and larger-than-life, it's unfair to expect perfection from anyone. Lastly, it's important to remember that anyone can develop an addiction. Drug abusers aren't all bad people—they can look like you, me, or a cute boy on our TV.
If you or anyone you know is struggling with a drug or alcohol problem, don't hesitate to ask for help.
If you need help, you can call:
Alcohol and Drug Helpline: 800-527-5344
National Council on Alcoholism: 800-622-2255
National Drug and Alcohol Treatment Referral Routing Service: 800-662-4357
You can also visit teenaddictionanonymous.org.
-Julie