Menu Nutrition Labeling: Coming to a Restaurant Near You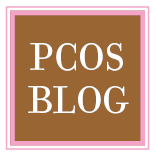 You've probably noticed that more and more restaurants are posting the calorie content of menu items on their menus. Some cities and states already require chain restaurants to post this information. Pretty soon, this will be federal requirement, which means that all restaurants in the country with more than 20 locations will have to post calorie information. You may be wondering why the federal government is getting involved with what restaurants put on their menus. It's because Americans eat, on average, about a third of their food away from home and this new menu labeling requirement is meant to give people the information they need to make healthy food choices.
What do you think about this requirement? There are definitely pros and cons of having calorie information posted on menus. On the plus side, you'll be less likely to be tricked into ordering something that sounds healthy, but really isn't (for example, Cheesecake Factory's Caesar Salad with Chicken, which has 1510 calories) when calorie information is posted. Restaurants that serve items that are unnecessarily high in calories (see example above) may also be motivated to change their recipes to make their items healthier because of the new requirement. On the flip side, the only nutrition information that will be posted is calorie content.
Nutrition is about so much more than just calories… especially when you have PCOS! Keep in mind that the lowest calorie menu item may not be the best choice. While keeping the calorie information in mind, look for items that are filling and provide PCOS-friendly nutrients such as fiber and protein. If you can't figure out which items are most PCOS-friendly just by looking at the description, ask for complete nutrition information or look for this information online. Restaurants will be required to provide complete nutrition information including saturated fat, cholesterol, trans fat, sodium, total carbohydrates, sugars, dietary fiber, and protein to customers who ask for it.
Whether menu labeling is a "good thing" depends on how you use it. Use the information along with your PCOS common sense and don't ever let the calorie content of the foods you eat be something you feel guilty about. Feeling guilty and depriving yourself is not going to make you healthier or happier! Also, keep in mind that the healthiest foods are usually the ones you prepare at home from fresh ingredients you buy at the farmer's market or the grocery store. Instead of worrying too much about the calorie information posted at restaurants, focus instead on limiting the number of times you eat out at restaurants or have take-out.
-Dietitian Kendrin