Introducing Anastasia!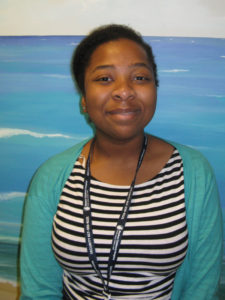 Hello! I'm Anastasia, one of the newest advisors in the Center for Young Women's Health at Boston Children's Hospital. I am a junior at Boston Latin School, where I particpate as an officer for Pre-Medical Society, as well as leading a club of my own known as Social Capital. Because of my positions in extra-curricular activites, both in and out of school, I have learned leadership and teamwork skillls, which I'm sure will stay with me for a long time to come.
I consider myself to be an enthusiastic person and I dive full in whenever I am passionate about something. Some of the activities that I enjoy the most are dancing, writing, and learning, specifically if it relates to medicine or business. I learned about this postion from the PIC office at my school (a center that helps students to find job opportunities around the city). When I saw that being a youth advisor would allow me to learn more about the medical field and write, I knew that it would be right for me. I am so glad that I was accepted. Although I have only been here for a short time, I never regret a day that I come in to work. I hope I can continue to improve and enjoy what I do.
-Anastasia