The 2017 Glocal Challenge Winners Announced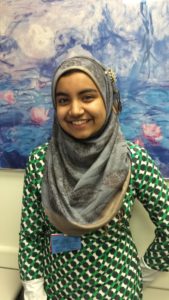 Each year, the city of Cambridge (MA) works with Education First (an international education company that focuses on language, academics, educational travel, and cultural experience) to present the Glocal Challenge to students at the Cambridge Rindge and Latin School. Students are recruited to take initiative about global issues and design local solutions. The 2017 challenge was to come up with an idea that would repurpose or reduce food waste by 2018 in Cambridge. For three months, 17 teams participated in the challenge and spent about 80 minutes a week with their teammates on their proposed ideas. Each workshop consisted of lessons such as design thinking, empathy vs. sympathy, public speaking, and how to present a pitch.
On January 19th, the Glocal Finals were held at the headquarters of Education First and five teams were selected as finalists. These five teams will receive $2500 in seed money to implement their idea. In addition, each member of the winning teams will receive a paid summer internship where they will work closely with city officials to make their dream a reality. Out of those five winning teams, three teams were selected to represent Cambridge in a Global Leadership Summit hosted in Italy. I, a junior at CRLS, have been selected as one of the three finalists to win a trip to Italy and I'll just tell you the inside scoop about my team's project pitch!
Currently, food scraps and liquids from leftovers after lunch in our school's cafeteria get sent off to an outside composting facility. We designed an anaerobic digester where instead of the waste going to composting, it would be mashed into slurry (a watery mixture) and then fed to the digester. Inside the machine, microorganisms and bacteria would eat away at the waste and ferment it, exhausting CO2 and methane, a combination that can be converted into biogas. This gas would be a source of heat and energy to power our school's kitchen appliances and cook the next lunch meal for the students, cycling through the process again. The idea is to repurpose energy and save costs on outside gas fees (about $16,000!) when we could be getting that energy from waste in our own lunchrooms. Having the anaerobic digester under the school grounds also controls gas pressures so questions about safety hazards are eliminated. Hopefully, implementing this anaerobic digester will bring awareness and be a means of educating students about reducing food waste. In the future, we'd like not only for CRLS students to benefit from the repurposed energy but all Cambridge residents.
– Lamisa