Recipe: Jamaican Sweet Potato Pudding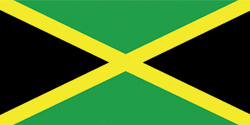 Many ethnic dishes are made with love during the holiday season when families and friends gather together for meals. Here at the CYWH, our diverse staff represents more than six different cultures. We're all very proud of our ethnicities and enjoy making and sharing traditional recipes with each other. I would like to share a traditional Jamaican recipe for Sweet Potato Pudding with you. Enjoy, and Happy Holidays!
Jamaican Sweet Potato Pudding:
Ingredients:
2 pounds sweet potato, grated

1 cup flour

2 cups coconut milk (canned)

1½ cups dried fruit

2 tsp vanilla

1 tsp nutmeg

½ tsp cinnamon

1 tsp baking powder

1 cup brown sugar

½ tsp salt

Cooking spray
Instructions:
Wash and peel the sweet potatoes

Grate sweet potatoes then set aside

In a separate bowl, blend flour, nutmeg, cinnamon, baking soda, and salt

Combine dry mixture with the grated sweet potatoes and mix well

Coat a 9″ square baking dish with cooking spray, pour in batter, and bake at 350°F for about 1 hr. or when the liquid is absorbed and the center is set

Cool on a baking rack
Serving suggestion: Enjoy a small portion with a glass of low fat milk.
-Kayla