December Health Themes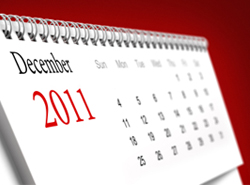 Isn't it ironic that December is supposed to be such a happy month full of the holidays, but the health themes for the month are World AIDS Day, Cold and Flu Survival, and Drunk and Drugged Driving? I can probably think of an explanation for the cold and flu and drunk and drugged driving themes. The cold and flu survival theme is pretty obvious… it starts getting colder in December, so you'll probably hear a lot about cold and flu prevention. The drunk and drugged driving theme is a little less obvious. I think people are more likely to be partying and celebrating during the holidays; especially in December. People tend to drink alcohol and may do… other things… at social events, so it's a good idea to raise awareness about the hazards of driving under the influence (of either alcohol or drugs). I'm definitely not saying my reasoning is the criteria of how health themes are developed, but rather to find an explanation of the irony.
Anyway, the important thing is that you should keep yourself healthy so you can enjoy the holidays. This means that you should stay warm, get your flu shot, and all that good stuff. You should also celebrate, but stay out of trouble so that you can, well, have a good time and not make it a sour moment for you and your loved ones. Don't drink alcohol or consume any other illegal substances before or while driving. If you do, you'll be putting your life and the lives of others in danger. Plus, you'll  ruin the holidays for yourself and your family, and that's not fair, right? My suggestion to you is to stay safe and make your holidays memorable… in a GOOD way!
-Erica