MDNA: Not a Role Model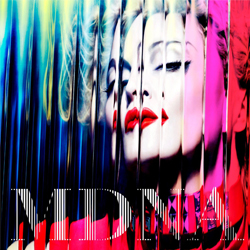 Instead of doing research for my homework assignment last night, I found myself reading an article about Madonna. Apparently, she blurted out, "Has anyone seen Molly?" at the recent Ultra Music Festival in Miami. I don't think she was referring to a lost girl; it's obvious that Madonna was trying to get a reaction from her audience and she was referencing the drug, "Molly". Seriously Madonna? You're 50 something and a mom. You're also a celebrity and your fans idolize you. Why not use your power by talking about the risks of taking drugs instead of glamorizing it. You need to grow up and be responsible and share these facts with your kids and all the others who think you rock.
Molly is illegal which means no one regulates how it's made. No two pills are alike.
Cocaine and meth are often added to batches of Molly.
There is no "good" batch of Molly.
Molly causes a dangerously high increase of body temperature called "hyperthermia", which can result in muscle cramping, nausea, blurred vision, sweating, chills, dehydration and possibly death.
While users of Molly may tell you it will make you feel happy and give you more energy, they probably won't tell you that some side effects include anxiety, depression, and problems with remembering things.
-Georgia