Perfect Match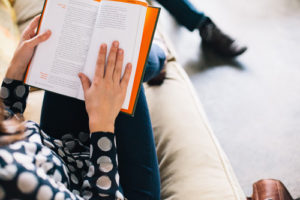 How many years would you be willing to spend behind cold, metal bars to protect someone you love? What about in the name of justice? For Nina Frost, her love is beyond measures and she is willing to do anything to find justice for her son and protect him from the remnants of a childhood horror. Nina, a prosecutor who utters words like "molest" and "rape" with daily encounters without cringing selects the most morbid of cases, the ones that ensure criminals are charged with a deserving sentence. She refuses to intertwine work life with her own personal one so she allows Caleb, her husband, to look after Nathaniel and raise the young child as she works long, tedious hours in the office. Life is great and their family is picture perfect.
Until their "happily ever after" is interfered with Nathaniel's sudden silence that leads to them discovering that their son has been (MINI SPOIL ALERT!) sexually abused. For Nina, she is no longer a prosecutor in this case because this is not just any criminal and a victim… this is a criminal and her son. She has every right to protect her son, every mother does, right? However, she knows the justice system like the back of her hand and she wants more than what the courts have to offer. She chooses to make a decision that will forever affect the rest of her life.
I loved this book, I would definitely recommend it! The author, Jodi Picoult will keep you on your toes and keep you longing for more. It was definitely a page turner. I found myself enjoying it so much that I kept convincing myself "okay, okay, last page for tonight" but I ended up finishing it all within three sittings! Read Perfect Match by Jodi Picoult to ride along the roller coaster and to step into the shoes of Nina Frost.
– Lamisa