2010 Girl 2 Girl Conference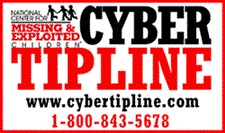 This past Sunday, Erica, Emily and I had the opportunity of giving a workshop presentation on Staying Safe in Cyberspace, at the 2010 Annual Girl 2 Girl Conference at Simmons College. This is an amazing event that includes many interesting workshops for young women which are organized by the Girl Scouts of Eastern Massachusetts. With the help and support of Dennisse (our senior peer advisor), we presented to a group of about 20 girls about Staying Safe in Cyberspace. Their ages ranged from about 11 to about 15. As soon as we set foot in the conference room, we were greeted with a  warm welcome. Most of the girls were eager and ready for any information that we had prepared for them. We introduced ourselves and had the girls take turns saying their name, age, and what school they go to. To our surprise, they came from all around Massachusetts just to see us (well, us and others). Erica got the discussion rolling as she took a survey on how many people had either a Facebook or MySpace page, an email address, or an AOL instant messenger account. We were surprised to find out that only 5 out of 20 of the girls in our workshop had a Facebook or MySpace account. More than half of audience told us that they wanted one, but their parents wouldn't let them.
Next we showed them a video called "Profile Penalty" from netsmartz.org. As soon as it was over, all hands were raised. The girls were super smart, and were eager to tell us that they were aware that online, people are not always who they make themselves out to be, and how colleges can look at your social networking sites and deny your application because of what they see. We showed a few more educational videos about cyberbullying and texting, and more and more girls raised their hands. At the end of our presentation we had the girls fill out evaluations and we gave out our "ever so famous" color changing pencils, bookmarks, and Teen Talk newsletters. The girls thanked us and slowly left the room. It almost felt as if they didn't want to leave. As we were leaving, we all got bags with Girl Scout cookies and eco-friendly light bulbs. I vote that we go back every year!
-Ty