What's in season?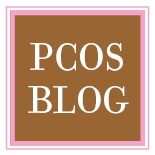 Friday, March 20th marked the first day of spring so despite the remaining snow on the ground and cool breeze in some parts of the country, spring is officially here. This means we can look forward to all the flavorful fruits and vegetables that are coming into season. Take a look at the box below to pick out your favorites of March, April, & May!
| | |
| --- | --- |
| Fruit | Vegetables |
| Apricots | Asparagus |
| Cherries | Broccoli |
| Honeydew Melon | Collard Greens |
| Lychee | Corn |
| Limes | Green Beans |
| Oranges | Peas |
| Pineapple | Snows |
| Strawberries | Spinach |
Fruit and vegetables are packed with nutrients making them a great snack for individuals with PCOS. They are high in fiber which will help keep you full and when paired with a healthy fat or protein can help to stabilize sugar in the blood stream, keeping insulin levels low. Low-fat cheese with a piece of fruit is a great on-the-go snack for those of us with a packed schedule. Adding peanut butter, hummus, or lean turkey slices to your vegetables is an easy addition to the lunch box or as an after school snack. And don't forget, you can enjoy all your favorite fruits and vegetables all year-round by having fresh, frozen, canned, or dried fruit!
– Dietitian Jill